...AND PART OF EVERYDAY
its a fund raiser for a couple of friends named Jason i have:
one needs help paying off medical bills from life saving surgery
and
the other
needs help getting to Argentina to help shoe little kids.
please come and hang out and give a little. it all adds up.
there is going to be:
some sweet raffles
bbq-ing going on
and really really ridiculously good looking people.
come out and hang out and help a couple of sweet dudes.
you might even meet your future spouse(hey, it works for Generate)!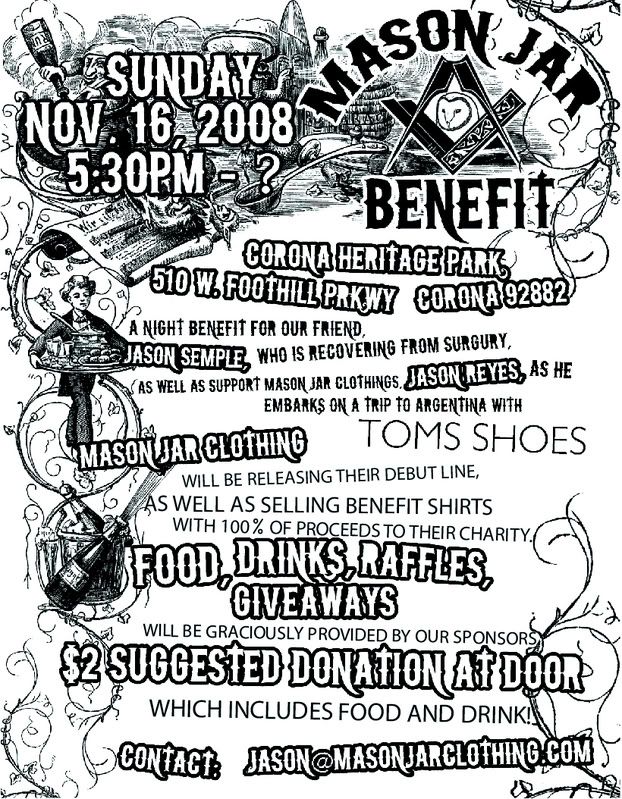 if you cant make it out please pray for jason semple. that he will recover fast and be better than before. and for good weather too. its all outdoors. so no pointy shoes, ladies.